---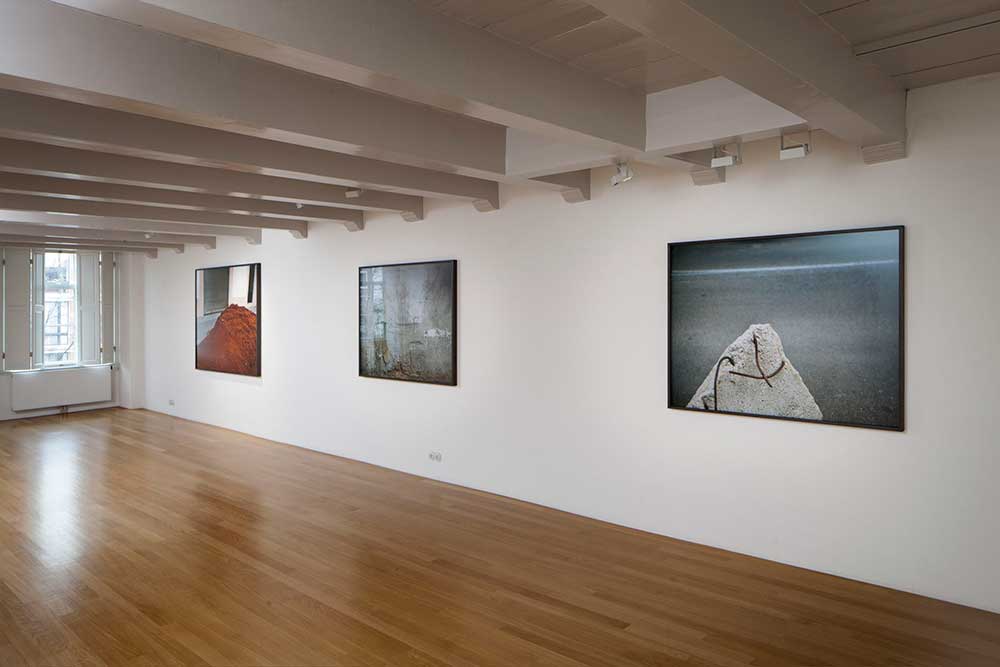 The exhibition is a story
The central figure in Une Femme is composed of different characters. There is Khiar, a handsome, elderly Lebanese gentleman who lives in Beirut, a city scarred by decades of religious tension. The wars that arose from those tensions do not appear in the exhibition, but we sense the presence of an 'elephant in the room'. read more…..
---
Selected museum exhibits
Une Femme
Huis Marseille, Amsterdam, The Netherlands, 2016

Beirut found objects
BredaPhoto International Photo Festival, Breda, The Netherlands, 2012

Jeroen Robert Kramer
Museo d'Arte Contemporanea Roma, Italy, 2012

Room 103
New York Photo Festival, New York, USA, 2010
---
Beyrouth objets trouvés
In Beyrouth objets trouvés Jeroen Kramer not only finds beauty and
meaning in the seemingly mundane objects he photographs – a crumpled up nylon bag, a discarded plastic coffee cup, a fading poster on a wall – but he literally re-finds and redefines them through his images. It is as if they become the coordinates or clues of a place that hitherto has been invisible to our eyes, simply because we have always overlooked it, and because once a coffee cup has been thrown on the ground with its content emptied, it has outlived its use value for us. Not for Kramer. In his photos these objects take on new lives and become intimate carriers of meaning; they whisper stories we can barely comprehend, but somehow know are there. They become the fragile markers of the specificity of place. These solitary objects inhabit the city of Beirut as its unacknowledged inhabitants. Kramer has brought them to life for us.
Nat Muller, independent critic and curator

Beyrouth Objets Trouvés is a compendium of 31 silver-based photos, which can be retrieved and framed. Printed and bound in Lebanon, published in the Netherlands by Noorderlicht, the publication is limited to 250 copies, all numbered and signed.
Jeroen Robert Kramer (1967, Amsterdam) lives and works in Beirut, Lebanon. After studying French literature in France, in 2000 he started working in the Middle East as a documentary photographer for the New York Times, Vanity Fair. His photographs were used in articles on the Middle East, Africa, Afghanistan, Burma (now Myanmar), and the Philippines.
After an unremitting study of life and death in the barren, war-torn Middle East, his work began to reflect his inner struggles with human fallibility, aesthetic constraints, and the harsh perceptions of his profession. In 2008 Kramer decided to stop working as a documentary photographer and in war zones, and to embark on a new, more poetic journey. This led to the book Room 103 (2010), in which images of daily life in the Middle East are intermingled with images of terrible violence. This book won the Dutch Doc Award and the New York Photo Book Festival Award. In 2012 Kramer published the book Beyrouth Objets Trouvés, which in retrospect he regards as a preliminary study for Une Femme.

---
The World According to Monsieur Khiar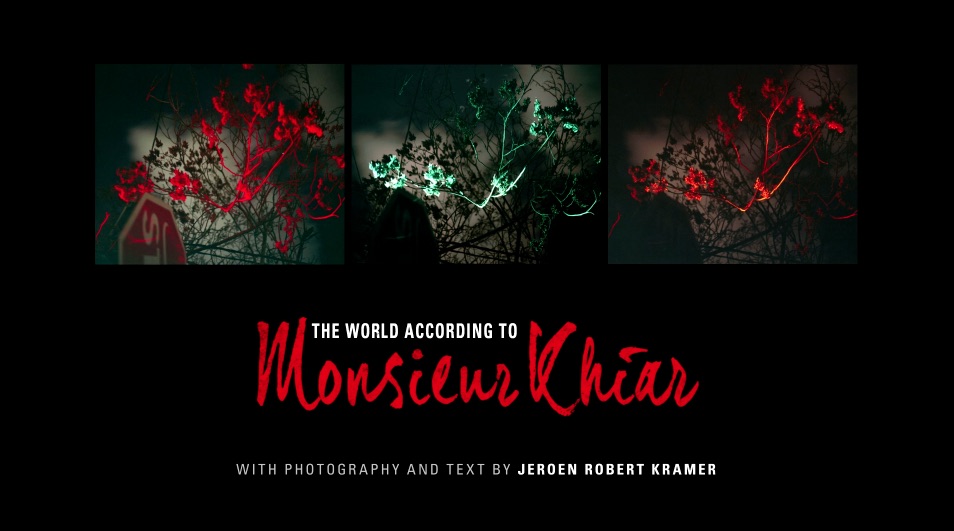 The World According to Monsieur Khiar Documentary: The World According to Monsieur Khiar
In recent years, while he was making Une Femme, Jeroen Robert Kramer was himself being filmed by director Sjors Swierstra and cameraman Erik van Empel. The resulting documentary, The World According to Monsieur Khiar, was selected for the IDFA 2015 documentary festival Read more....