Crowdfunding
12 Fuji Chrystal archive prints. Box in aluminium and porcelain, hand signed and etched with different cover images from the collection.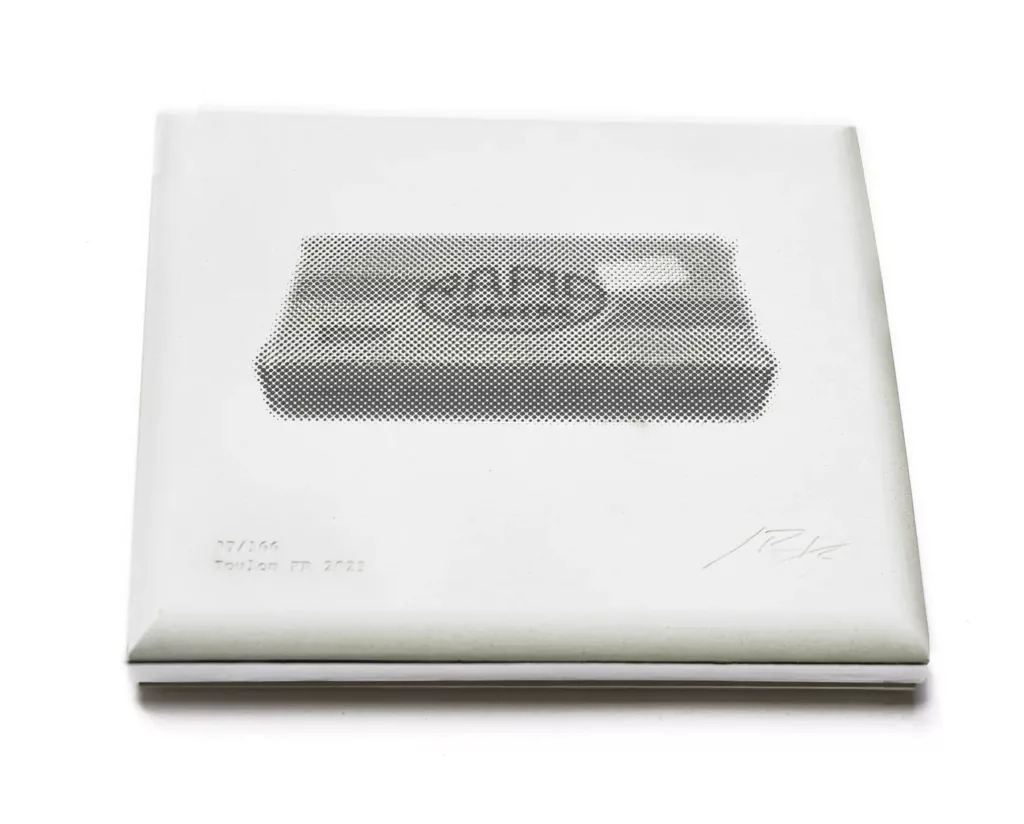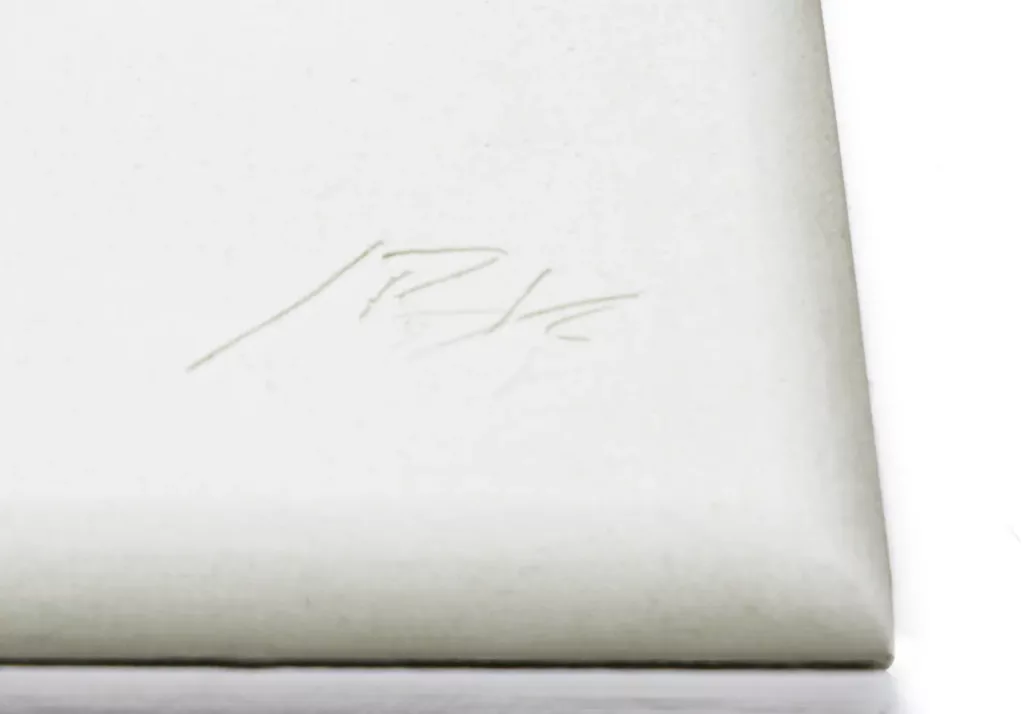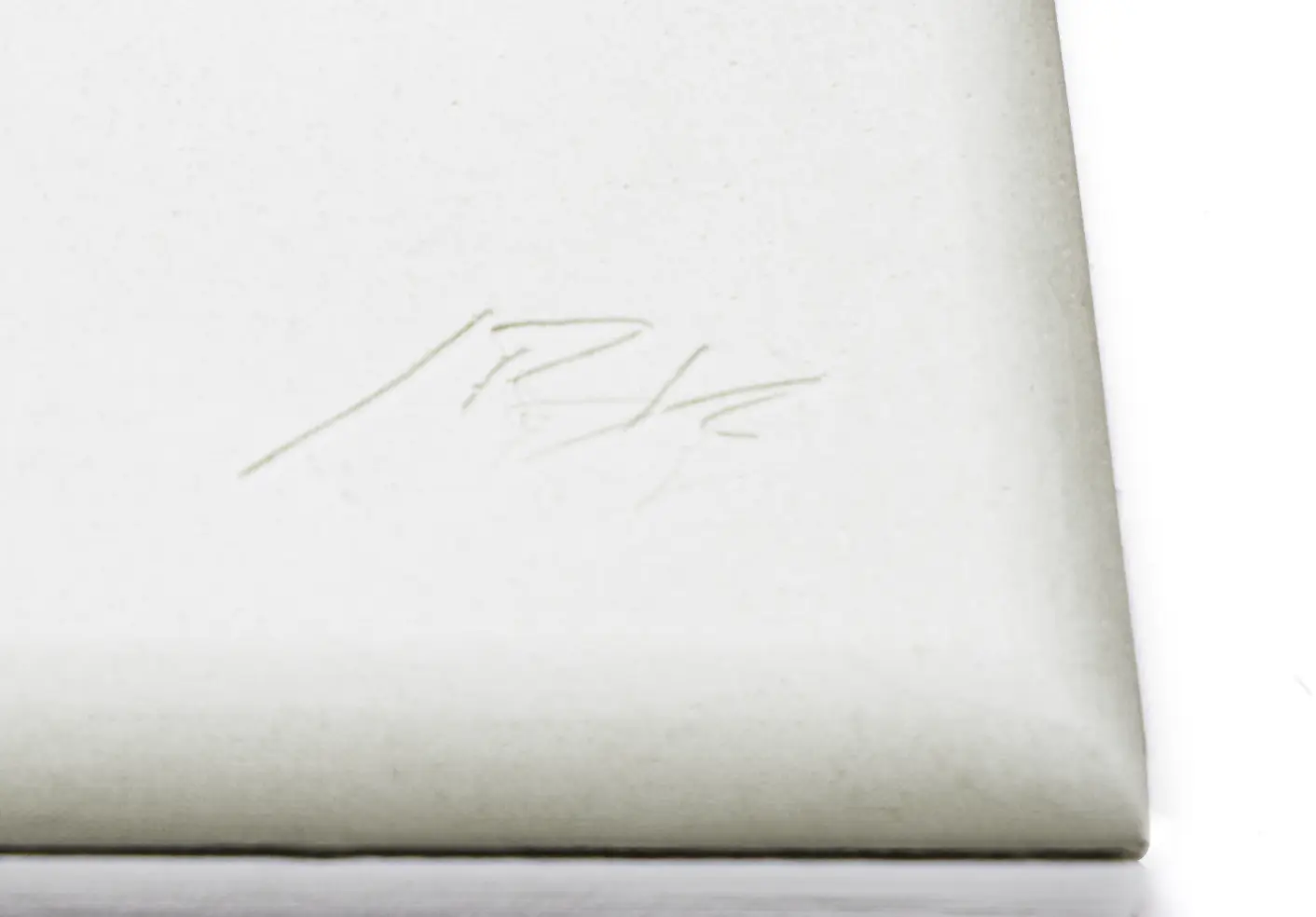 Each box is hand signed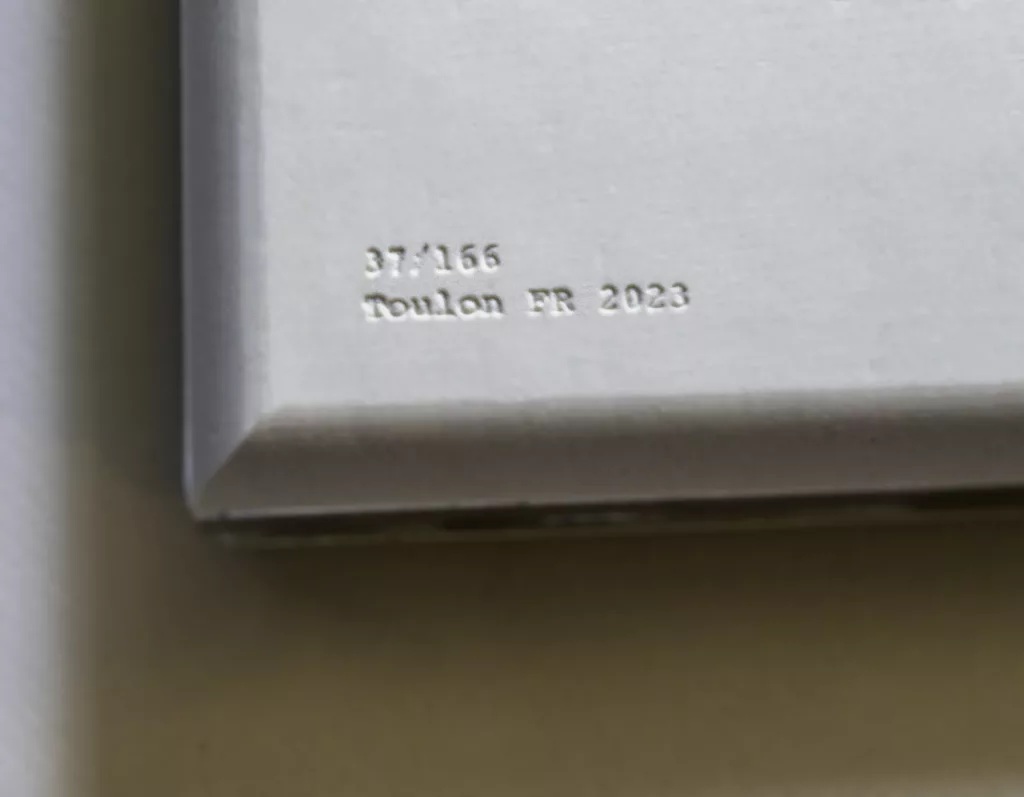 Each box is numbered.
Each box contains 12 different images each box is unique.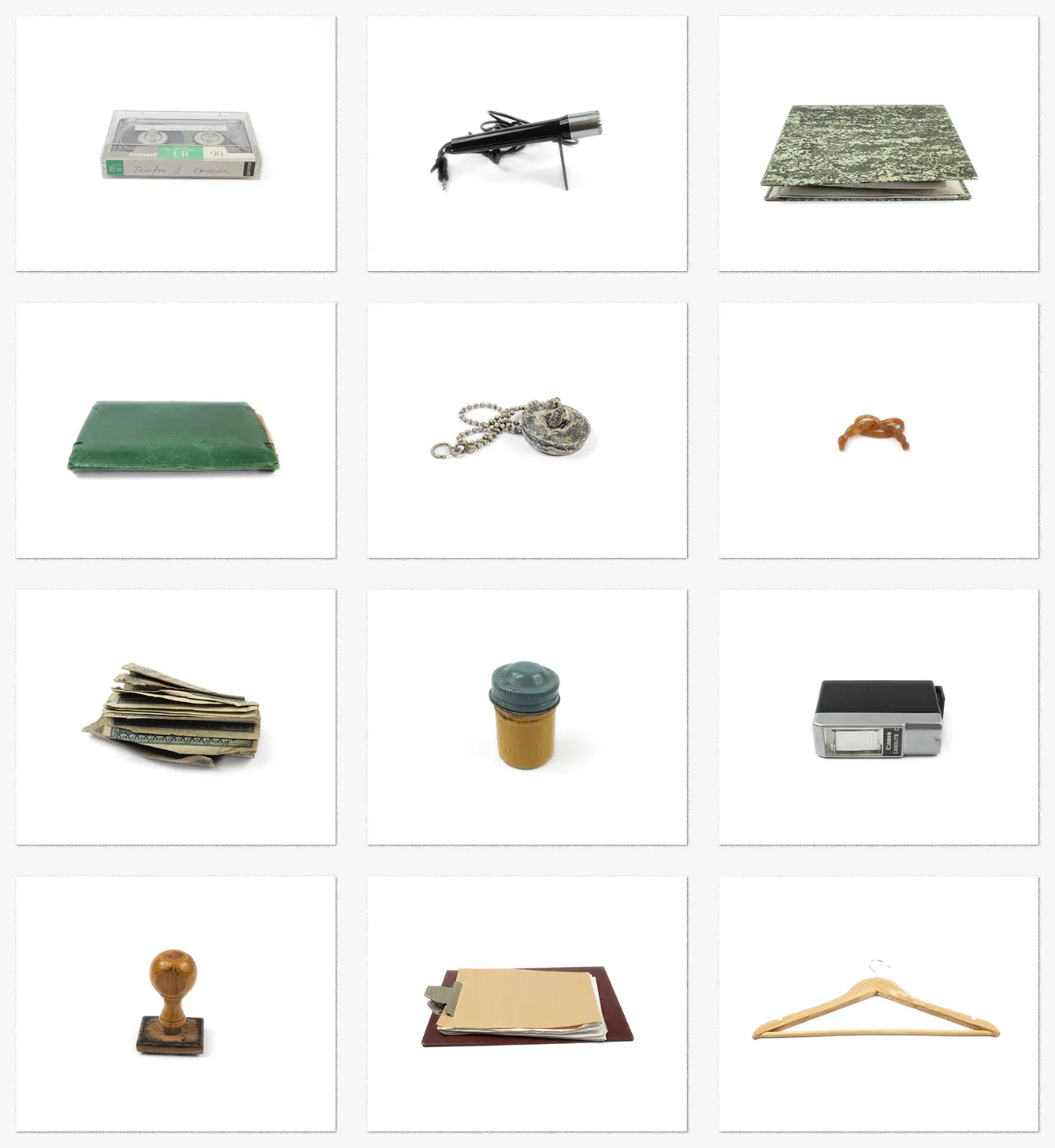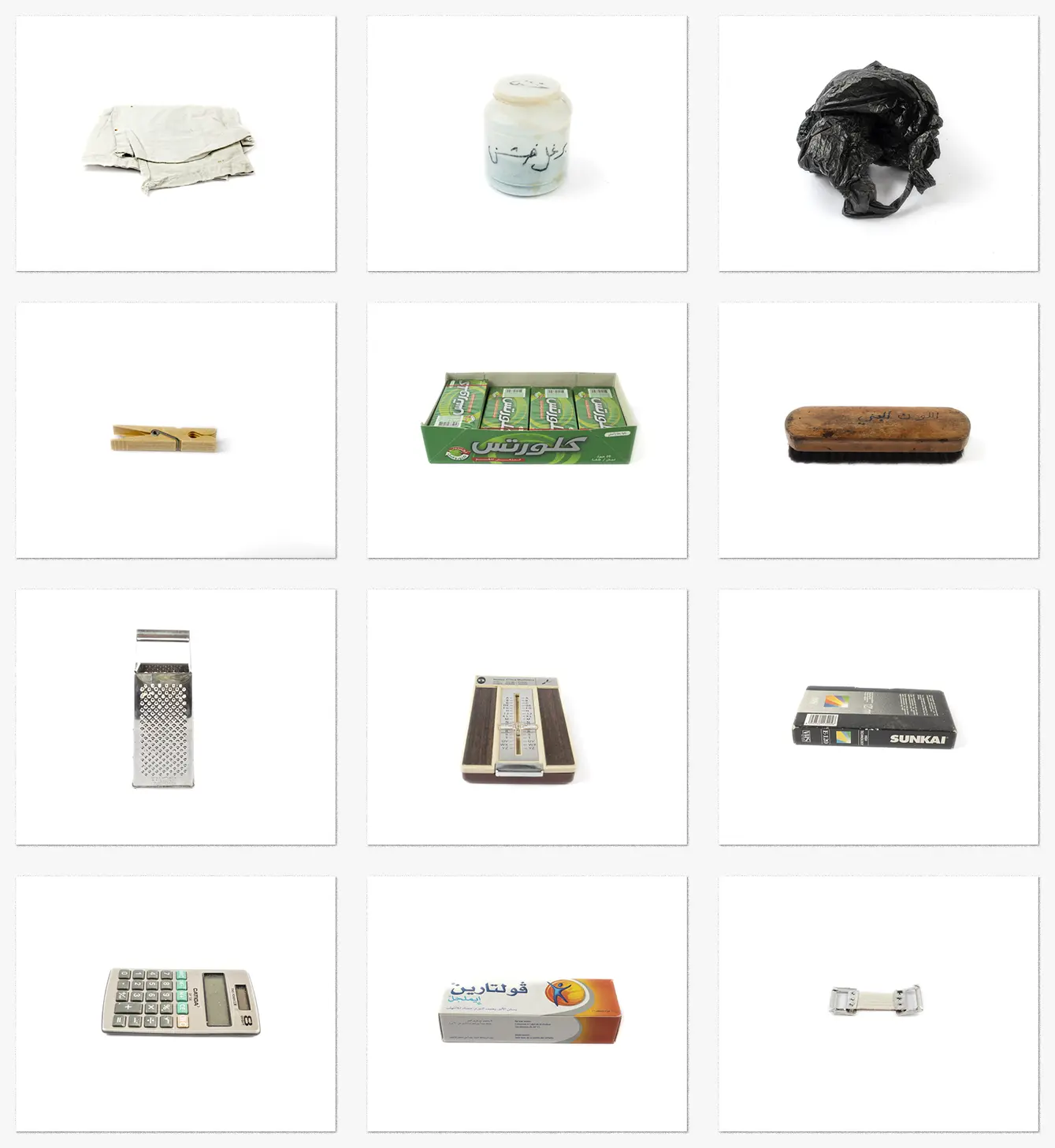 It includes a digital augmented reality art work. You can try it by clicking on this link with your iPhone or iPad.
As a passionate exponent of analogue photography, I have become convinced over the past several years of the possibilities of its marriage with new digital technologies and online applications. Part of my practice has always been research, into materials and photographic technology. It has not been an enormous stretch to expand this to the digital and online realms. This has been made possible by the generous support of the Dutch Mondrian Foundation.

My latest work is the first step in this new direction of combining analogue photography with
new and exciting digital technology. It is based on the 'obsession room' in my 2016 exhibition
Une Femme at Huis Marseille, museum of photography, in Amsterdam. In this white cube
constructed in the middle of this rather ornate location, over one thousand small photos
(8x10cm) were exhibited in close proximity. The pictures show objects from the life of the
exhibition's main, Beirut based, narrative character, M. Khiar, against a white background. It
details the obsession of the photographer with M. Khiar's daily life and is set against their
mutual experience of conflict, in M. Khiar's case Lebanon's civil war and in the
photographer's case, his war photography.

Now, the overwhelming feeling created by these images all grouped together in a large white
space can be experienced at home, or in any location of your choosing, though the miracle
of Apple's latest augmented reality (AR) technology. Simply open it on your iPhone or iPad
and transport yourself to M. Khiar's obsession room.
While analog methods possess the ability to generate nuanced tangible expressions that are challenging to capture using easily reproducible and shareable media, I am currently engaged in an experiment within this domain to integrate the digital aspect. There exist two versions of the augmented reality (AR) piece: one residing online, accessible and viewable by anyone, and the other residing within a physical box. Over a span of 99 days, the online version gradually deteriorates and becomes unshareable, while the boxed version, having retired from the digital realm, gradually unveils an increasing number of images. This progression is facilitated through the utilization of blockchain technologies. Access to the artwork is exclusively granted through the porcelain medium, thus reinforcing the original concept behind blockchain, which is to create something truly unique.

To introduce this new work and anchor it to its analogue roots, I have created unique sets of
twelve randomly selected photos from among these images. The sets of twelve photos are being presented in porcelain
boxes finished with an engraved aluminium band and with an etched photo on the lid.

The use of NFTs, each unique with its own code, echoes the uniqueness of each analogue
print, which will always show slight variations and tell-tale characteristics despite an effort at
consistency. The AR obsession room opens up a new way of looking at what was initially
and expressly an analogue work. Yet, the link with the objects remains tangible and
authentic through the photos and the incredibly durable porcelain box.


This artwork is intended to fund my upcoming project, which will involve filming using Kodak motion picture film stock. The project will be projected using analog projectors. Currently, KODAK VISION T Color Negative Film is priced at $791 for a 304-meter roll, which yields approximately 10 minutes of footage. Based on a rough calculation, purchasing this artwork will fund approximately 3 minutes and 20 seconds of filming.

Summary of the work:
1 handcrafted porcelain box signed and numbered by the artist which contains:
12 printed images on silver halide paper, each one of two editions + artist proof
1 Augmented reality digital work from an edition of 333 eventually only accessible through Blockchain technologies  and engraved code on the porcelain box.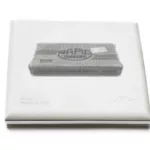 Pre-sale price for email subscribers delivery will start end July
Free shipping.